20.02.2019
HC-8682 Link OTN (100G): Crypto's high-performance network security unit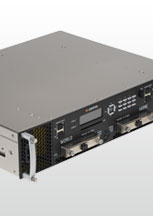 Applications such as real-time collaboration between different locations or extensive video surveillance and other sensors generate huge amounts of data, which need to be aggregated and transported to the network core and to backup data centres. To protect this mass of information from attackers, Crypto has a powerful solution.
18.02.2019
Secure your data with HC-7825-200 and HC-7805-200
Data must be transmitted in the most secure way and protected against hackers whether at company headquarters, in a data centre or a small office. The two new encryption units from the Crypto IP VPN family ensure that your information travels safely between locations.
15.02.2019
"Cybersecurity and encryption are our domains of expertise"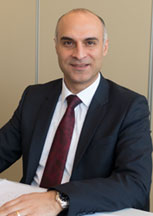 Johannes Elyes, Vice President, Head of Sales Middle East, has been working for Crypto since 1992. Get to know the passionate and dedicated sales expert in our interview.
14.02.2019
"Our independence differentiates us from other providers"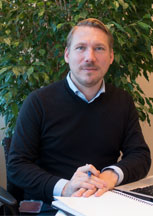 Andreas Linde, Crypto's owner and Executive Chairman of the Board, shares with us his thoughts about the future of Crypto's international business. Since he took it over last year, the company has gone through an important process of consolidation.
Read the full interview.